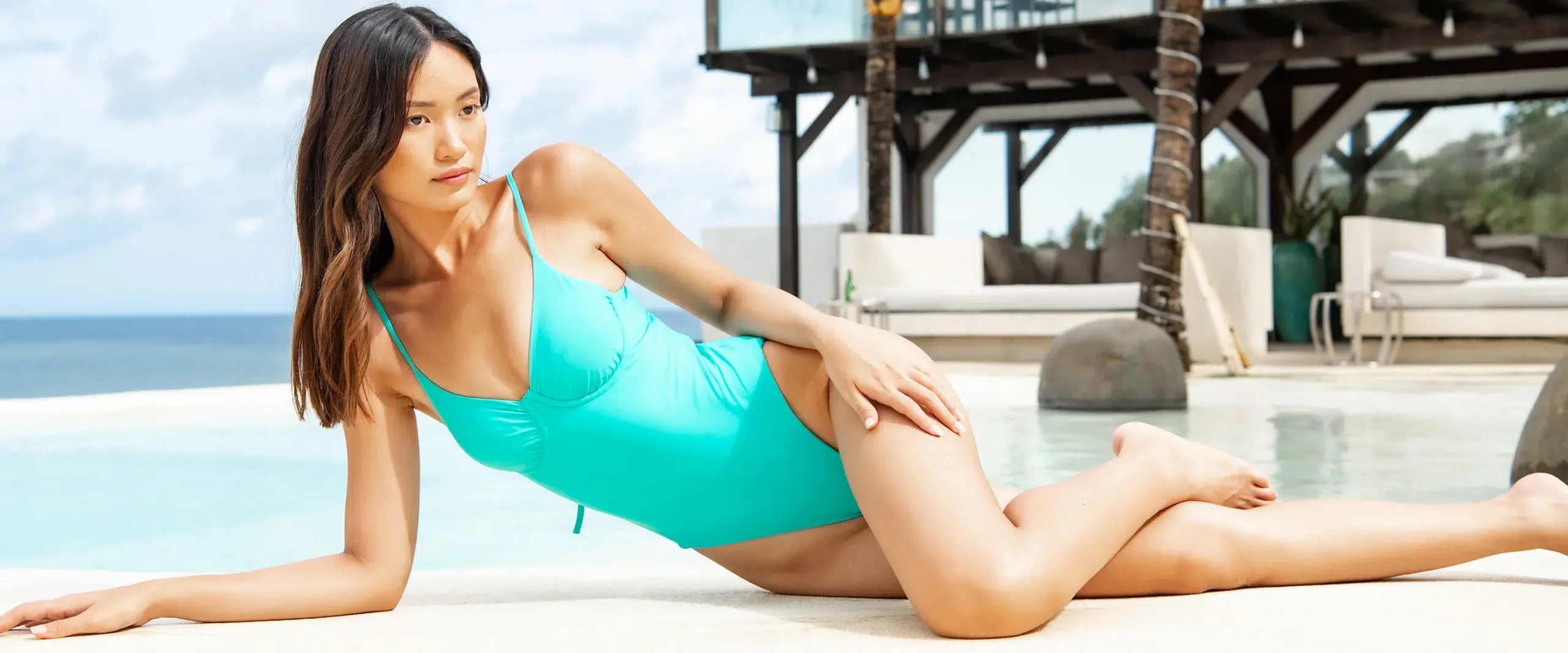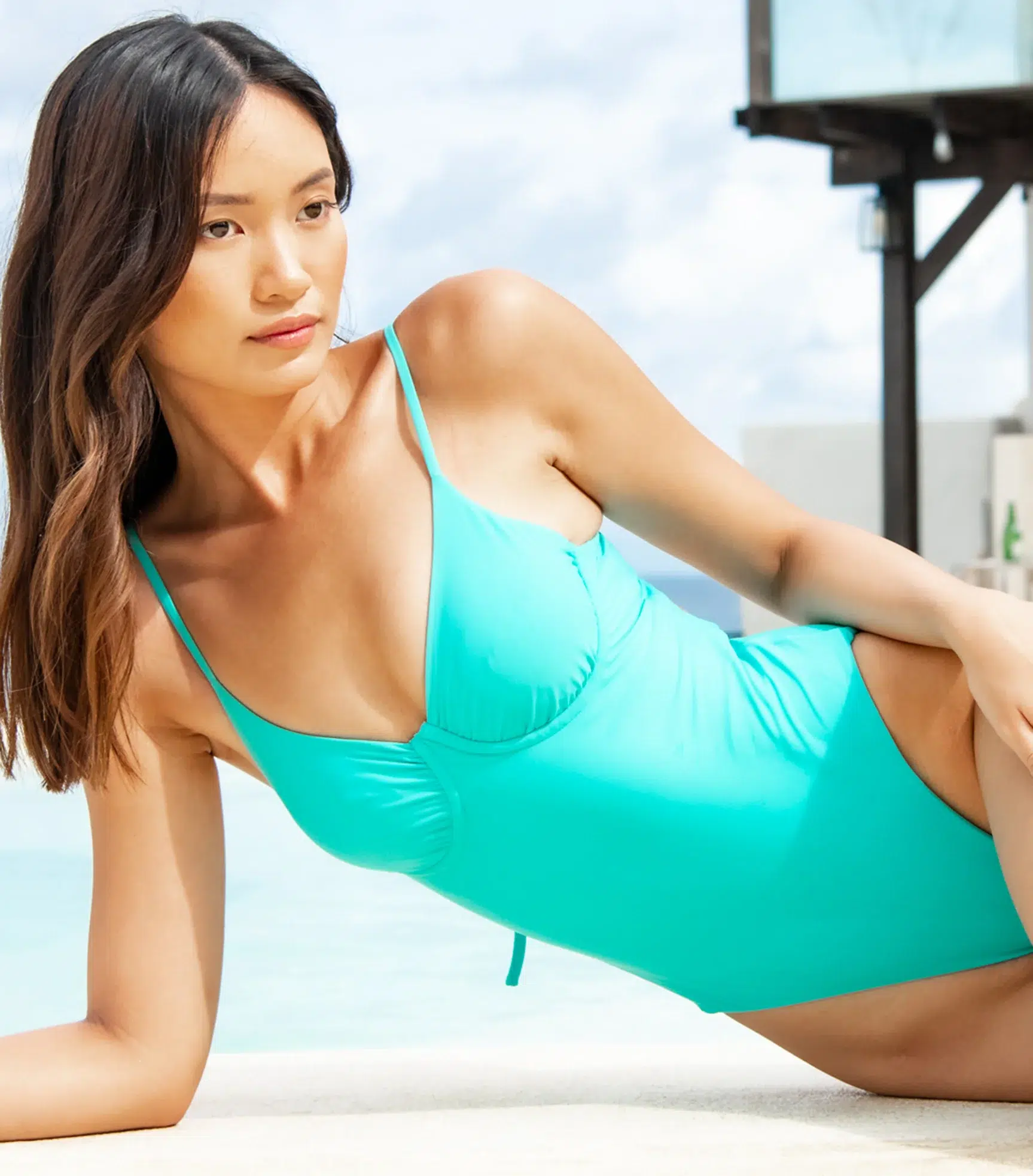 Custom Made
Our core business is creating custom made swimwear to clients' requests. We use state of the art 2D Auto CAD software to produce your patterns, far more accurate than traditional paper patterns.
Custom made swimwear is assembled one by one ensuring each & every piece replicates your original handover request.
Designs such as seamless, reversible or double-sided are expertly stitched using speciality machines to ensure cups sit properly, wires never breakthrough, straps never twist or buckle & every stitch follows the exact contour of each design.
We stitch to the contour of each design, in most cases using 5mm seams.
To price your collection, all we require are the designs you want produced, made in what fabric/s, either in plain or print.
We offer three ways to hand over.
Most popular: Add screenshots, tech packs, or line drawings with some notes in a Word or PDF Doc. sent via email or WhatsApp
You can also drag & drop your own custom designs to our Costing Page
If you're selecting your shapes from our

Ready To Go Designs

, then add to this form & send back via email

 
Once received, in a couple of days, you'll hear back with the lowest price for the highest grade of products possible.
MOQ – Minimum Order Quantities
We offer a low MOQ of 30 units per style, 3 per size & colour, with a total amount of 300 units or 150 Bikini sets.
For example, ten designs in several colours &/or prints across 3 or 4 sizes.
Note that our invoice for 300 pieces or 150 bikini sets only buys you 200 units or 100 sets from any other Bali Swim producer.
We try to be as flexible as possible with our MOQ, so as long as your order is fairly close, in most cases, we can accommodate.
It's quite normal for buyers to request assistance in compiling orders.
We have one person who handles production orders, assisting clients in matching their requests to our MOQs
 If you require assistance, Contact us
When you're ready to place a bulk PO, we require your approved samples sent back*. Be sure to check our Delivery page & follow the instruction on how to send packages. Should you prefer, we can pick up your samples using our account.
*You may request to produce two sample sets, one remaining in our office & one sent to you. We only charge one time our wholesale price for the second set.
ECONYL®, CARVICO® or REPREVE™ branded fabric hangtags are added once your order is sewn, steamed & completed.
Finally, we pack your orders individually into bio-degradable bags, ready for DHL or FedEx to pick up. Allow 4-7 working days from uplift to delivery to your door.
Orders arrive in layers of codes, colours & sizes, ready to sell from the box.
If selecting fabrics from our stock, orders are usually dispatched in 4-6 weeks.
Requesting fabrics to be imported in plain & or print, timelines on request.
To place any bulk order PO, select as below.
Fill in our Dummy Order Form to verify that your amounts placed match our MOQ. We can then assist you in adjusting the totals & investment required.


Fill in our Bulk Order Form if you're sure of the exact units you will place in what fabrics, colours &/or prints.


See some typical bulk invoice values

One of the most important decisions you'll make will be your fabric selection in what colour or print from stock or to be imported fabrics.
The difference in selecting from stocks or colours to be imported affects the production timeline and the number of colours you can add, so choose wisely.
See our Stock & Imported colours here

By far the majority of custom print requests are printed overseas using Italian MS Digital print machines, due to colour accuracy & quality being far superior to anything available in Bali.
Read how to add custom digital prints here
Custom Branding & Accessories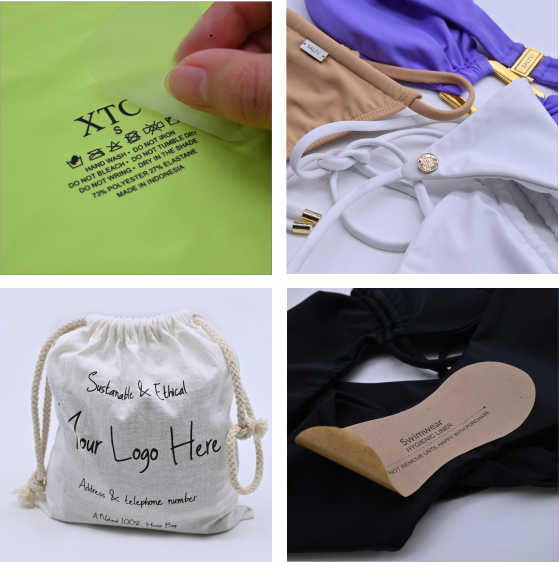 To ensure your brand stands out from the crowd, adding custom branding gives your suits some bling & glamour, making your collection original & iconic
We add custom branding to metal clips, hygienic liners & any packaging request.
Allow three weeks to produce & arrive in Bali.
Read more on Branding & Accessories.
Please check our size guide to ensure our grades fit the market you're selling into.
See our International Body Size Guide
Every article passes through 3 professional QC sections before dispatch
For peace of mind, some buyers request an independent QC check, most commonly calling on Rebecca Jane & her team of QC specialists who arrive daily at our office. 
Rebecca was the designer for Victoria's Secret
Contact her by Email.