Every day, DHL collects and delivers packages to our office. If you wish to send us accessories or trims, please be aware that they may attract import tax which must be paid before your goods can clear customs & be delivered to our office. In the case of fabrics you wish to send us, unless we purchase them, we will not be able to import them tax-free using our exemption certificate. Inform us prior to purchasing fabric and we will assist in the importing process.
We suggest you always contact us before sending us anything to check your packing list before the goods are uplifted
Importing into Bali can be tricky and costly if you declare the value too high or low. Therefore, we suggest you read the notes below carefully.
Requesting pickups or sending packages to us
We require 2 days to organize pickups.
The maximum allowance per package is ten articles. If you have more, you must send two packages. 
Please send us your packing list before requesting a collection.
Notes
Only send packages via courier with a sign on delivery
Mark your goods as SAMPLES ONLY – NOT FOR RESALE.
Add the number of units with a description of the goods & values.
Most customers value each article between $8 and $10.
Remove any price labels and tags.
Indonesian customs may fine you if you mark your values too low.
Do not use postal services such as EMS, as they can take weeks to arrive.
See an example packing list.
Email your packing list here.
It's impossible to know what Indonesian Customs will charge for duty & tax on imported goods. These charges will be invoiced to you that must be paid before the goods can be cleared & delivered.
We only offer advice & are not responsible for import costs.
A courier tracking number will be sent to you the next working day after your order has been dispatched.
Freight costs below are estimates only. The actual price will be provided once we pack the goods.
The final price we offer is for DHL or FedEx Express service, including insurance to the value of the packing list.
You may select to use your own courier & collect your order on the condition that we provide the documents for export.
To calculate your expected weight, on average, 5 Bikini sets weighs 1 Kilo & a One Piece Swimmer. 250 grams
Courier rates quoted are non-negotiable and payable in advance.
Notes:
Allow 3-6 working days from the uplift to your door.
Production orders are packed into 36 x 58 x 46 cm boxes. (15 x 23 x 18 inches)
Some destinations require a company tax number to import goods.
Please contact your local courier office to determine whether there are any restrictions on imports to your destination.
Most countries charge 10% duty + VAT or GST on landed costs payable before goods can be delivered.
Please check the delivery address & active daytime mobile number you provided are correct. 
It is important to note that we are only tax-free for fabrics imported into Indonesia, and are not able to assist with any fees imposed upon entry into your country.
Couriers will attempt a delivery to your designated address two times, after which the goods may be returned to Bali.
Track your package – DHL – FEDEX.
Any questions re dispatch or delivery, contact us prior to goods being picked up.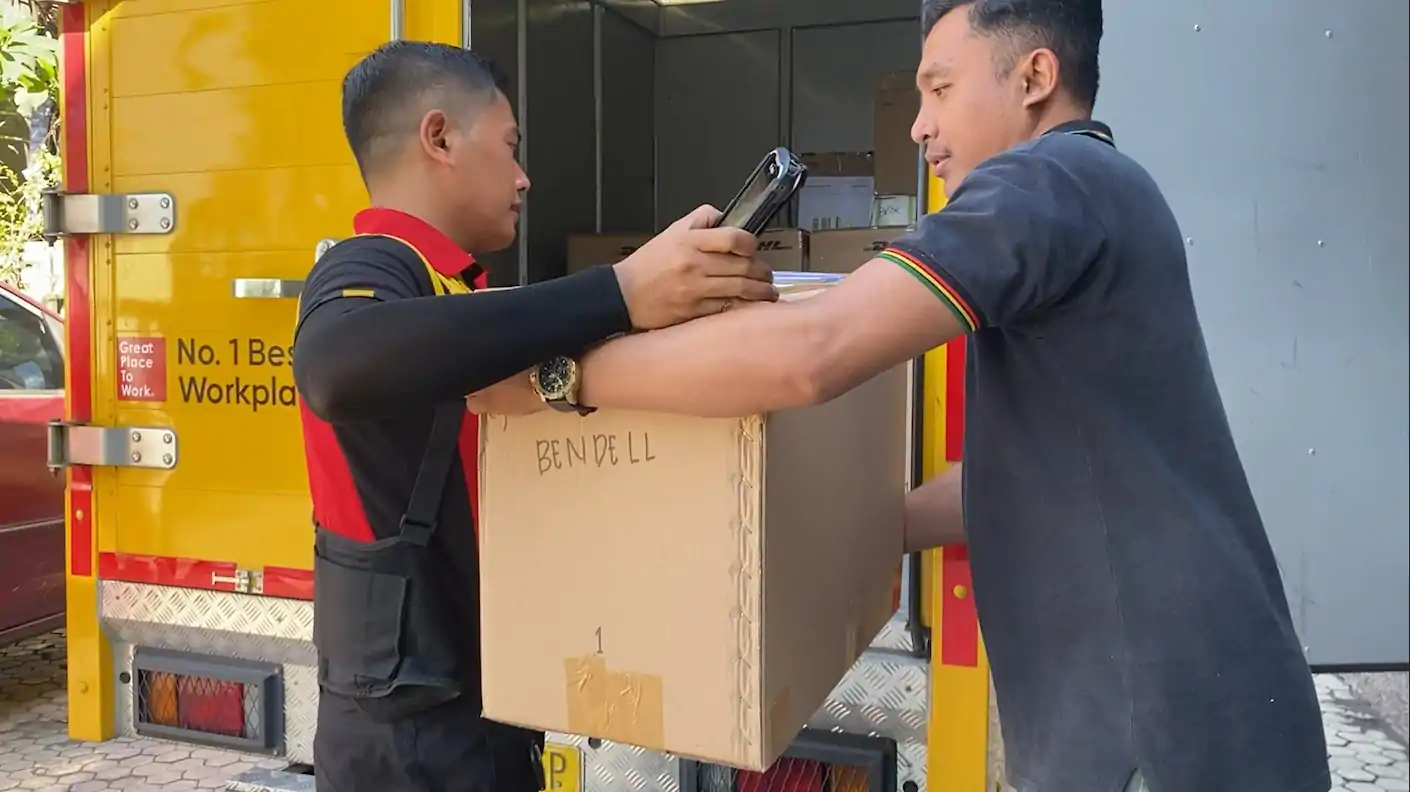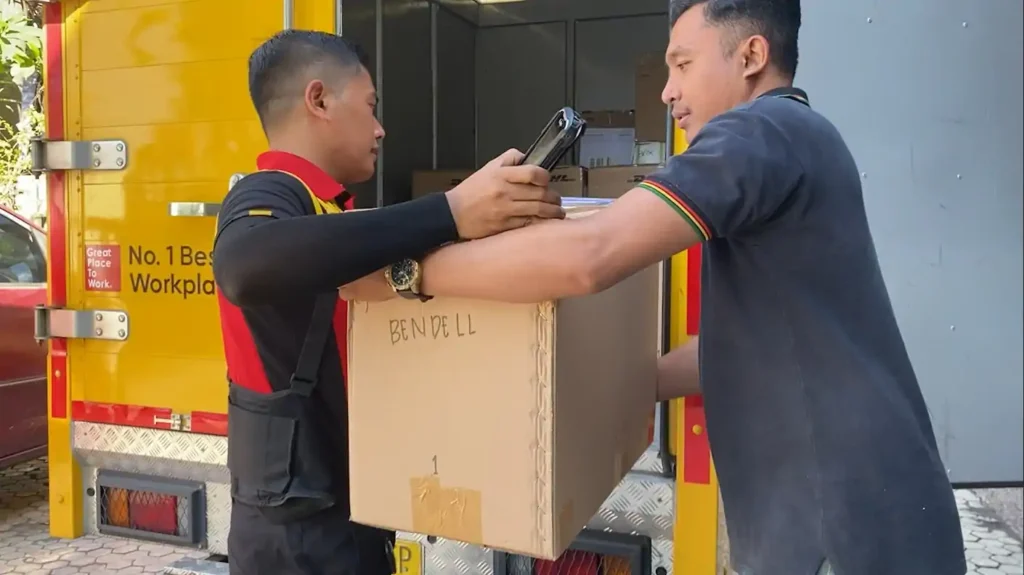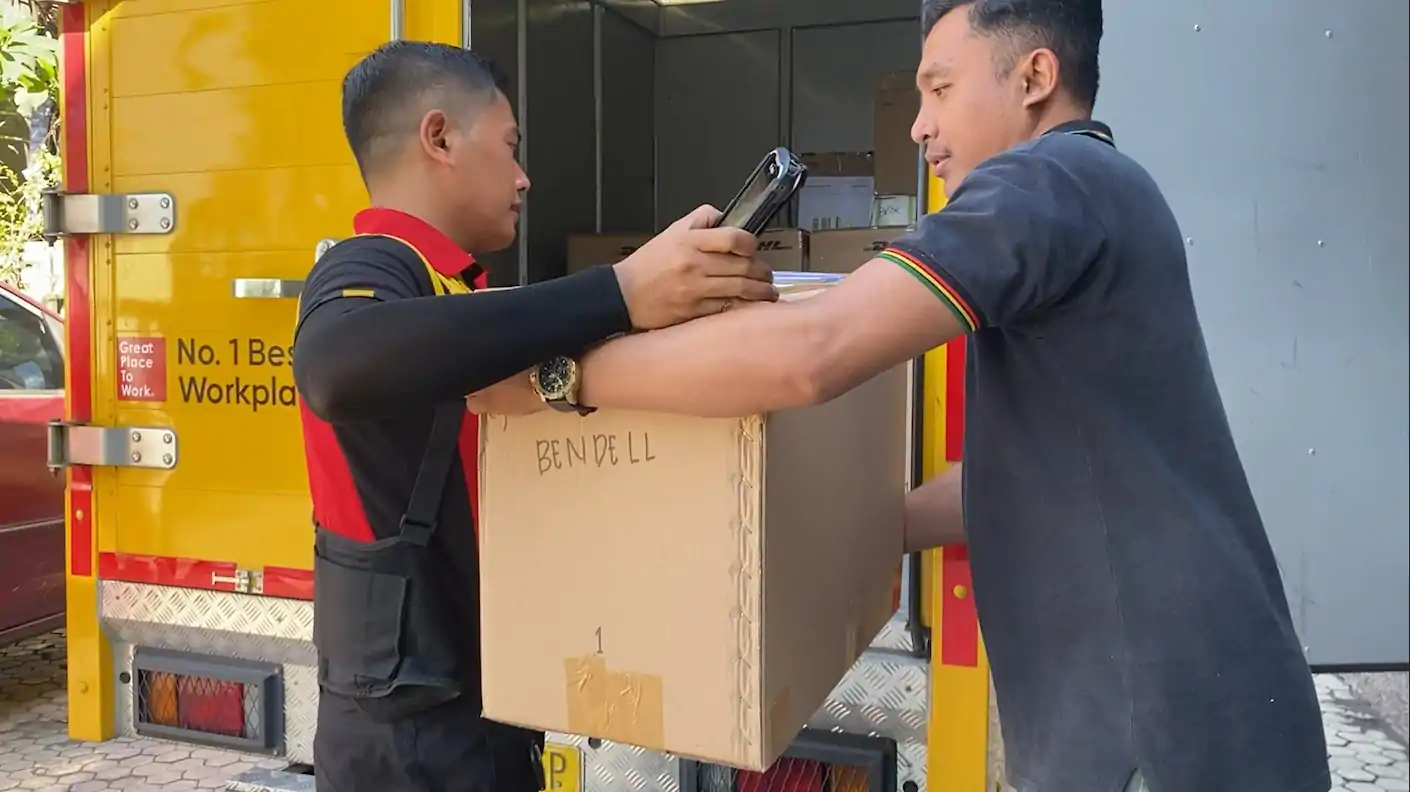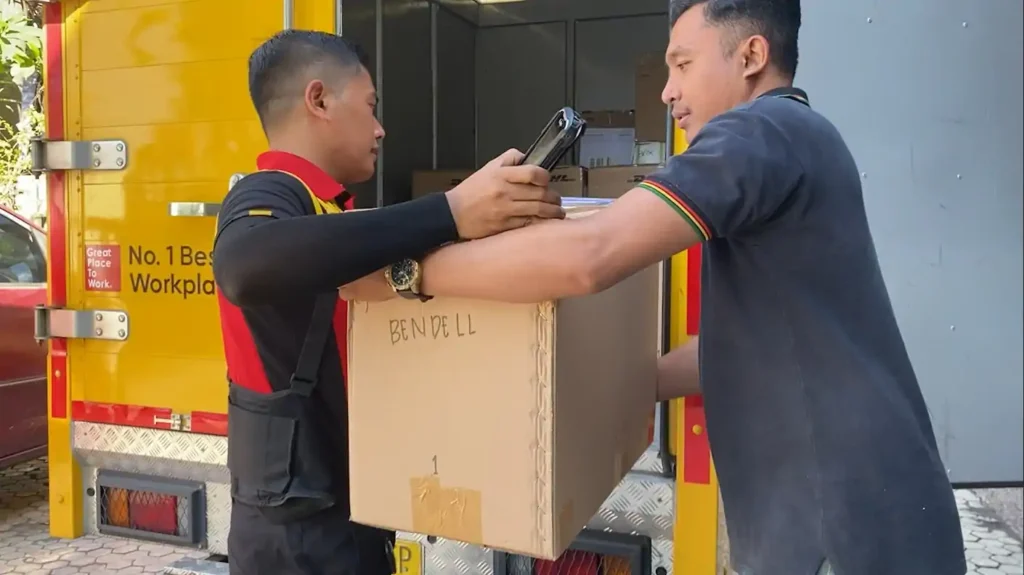 As long as the correct paperwork is submitted, importing and exporting goods is straightforward. To ensure your shipment is handled correctly, speak with our team of specialists prior to sending anything. If in doubt, please contact us, and we will assist you with the paperwork and collection of your shipment.