Preserving Our Oceans And Biodiversity
If you've ever dream of owning your own Eco-friendly, sustainable swimwear brand, then you're in the right place! Founded in 2003, Swimwear Bali, a division of King Trading, manufactures & exports lux quality swimwear made using recycled fabrics derived from salvaged fishing nets and discarded plastic bottles.

We dye our fabrics using certified OEKO-TEX® STANDARD 100 dyes supplied by either DyStar in Germany or Huntsman from the US.
These dyes use a broad range of Eco-Friendly colourants, providing maximum consumer safety.
We pack each article individually into 100% biodegradable cassava bags by Avani. These bags decompose within 24 hours in any landfill.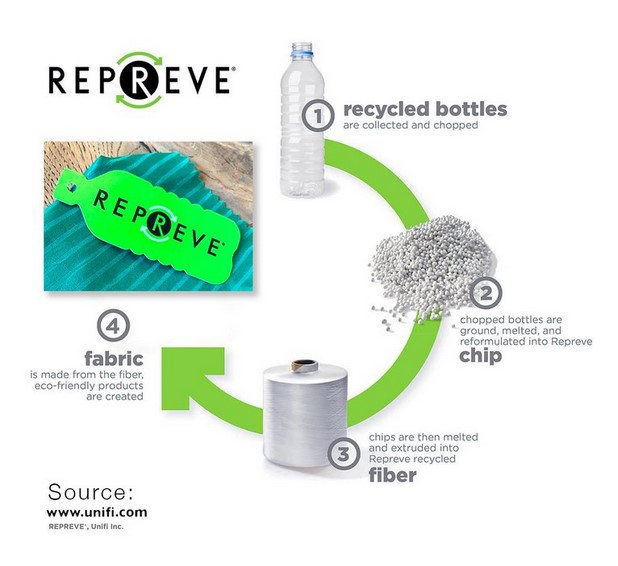 REPREVE® is a global leading, branded performance fibre made from recycled materials such as post-consumer waste and discarded plastic bottles. It is one of the world's most loved and softest fabrics and the most selected fabric in our inventory. We purchase the yarns from the US and ship them to China, where we blend them with Lycra or Supplex to give the correct amount of stretch, flexibility or compression required for the activity they will be used for.
We create both plain dyed fabric & prints in both Polyester & Nylon. The results are deep rich organic plain colours & the most amazing true-to-eye prints.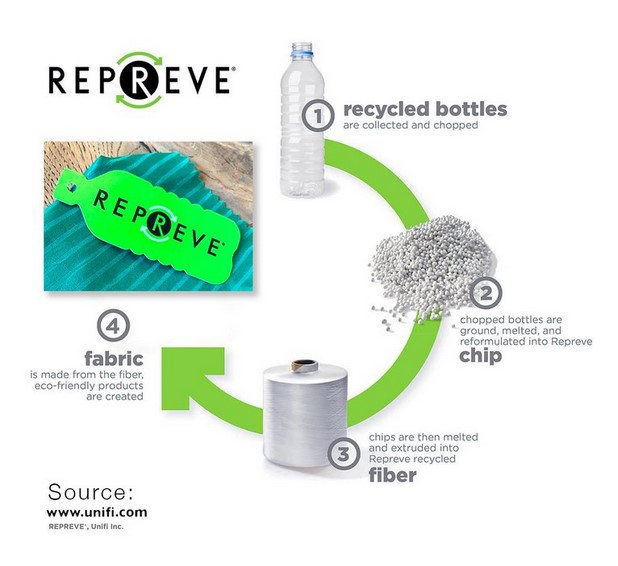 Carvico is one of the worlds leading manufacturers of plain-dyed swimwear fabrics. We mainly import their Vita, Sumatera & Panterelia fabrics for swimwear, & Vita Power for Activewear. 
Carvico purchases recycled Polyester & Nylon yarns from ECONYL® in Italy, blending Extra Life Lycra to give the fabrics stretch and flexibility, resulting in a soft hand feel & great body-enhancing properties. 
ECONYL works with the Healthy Seas Initiative, a registered charity founded in 2013, to tackle the ghost fishing phenomenon responsible for the needless death of marine animals. They work with fishing communities towards reducing pollution caused by plastic bottles & fishing nets, finding environmentally sustainable and financially feasible ways of disposal.
ECONYL® – regenerated nylon & Polyester was introduced in 2011 by Aquafil, made entirely from ocean plastic & Ghost nets.
Every year, eight million tons of waste and 640 thousand tons of fishing nets end up in our oceans. (data sourced from UNEP & FAO). If the current level of dumping is not addressed, by 2050, our oceans could contain more garbage than fish.
A ghost net is an abandoned, lost, or discarded fishing net that, once discarded, catches, entangles, and kills marine life, creating a vicious cycle that could last up to 5,000 years before the Nylon nets break down. 
Approximately 10% of ocean waste is made up of fishing nets. 
For every 10 tons of Recycled fabrics we use, We :
Certified Chinese Fabrics
China is now a leading manufacturer of recycled yarns, producing amazing results in both fabric hand feel & colour saturation. We blend their yarns to produce Reclaim Prime, our most widely selected fabric for plain colours, due to the speed at which we can import their recycled fabrics.
The yarn structure is virtually identical to plain dyed Vita, produced by Carvico.