Sustainable Swimwear Manufacturer
Sustainable Swimwear Manufacturer
Swimwear Bali
We are the only company in Bali to offer a Tax-Free certificate on import taxes, making our invoices 40% less than other Bali Swim suppliers.
More than 90% of our Luxe fabrics are made from recycled & regenerated fishing nets or other post-consumer waste. If you are looking to grow your sales in an eco friendly, sustainable manner in 2022, you have come to the right place.
Should you already know what your designs, fabric colors, or prints will be, you can contact us by
Email
 or
WhatsApp
, or request a
Callback
to speak with one of our swimwear specialists. We will then get back to you in max 2 working days with your prices.
You can read much more on how to get started with some simple instruction on our
Costing Page
Swimwear Bali
A few of the brands we produce.
1. Select Your Fabrics
We have a good selection of plain colours in stock mostly all recycled. If you're requesting prints or fabrics not in our stocks, then we import them in roll based.
Note :
We require your print artwork in Vector format (EPS, PDF, CDR, JPEG) in high resolution (300 dpi or higher), repeatable and to scale.
2. Collect Prices
Send over your own Custom designs or a selection from our Ready to go Collection or a Mix of Both.
Branding & Logos
If you have your brand Logo to hand, then this will be used to heat press into the inside back of each design as well as custom brand articles such as metal clips, Hygienic liners & packaging.
Select 1 of 4 ways to handover
Most popular: Send your Custom Designs via

email

or

WhatsApp

as attachments, screenshots, tech packs or good clear line drawings with notes in a word or PDF Doc.
If selecting from our Ready to Go Designs, add them to our Sample Request Form &

email

them over.
Should you have physical samples, such as ones made with another supplier you are not happy with, send via courier with any notes. Read our

Import & Export page

.
You can also simply drag & drop your designs using the Upload section
Your collections will be priced to the finished articles with only the highest quality sustainable imported fabrics such as Vita Carvico, ECONYL, and REPREVE®. Being the only Tax-Free bonded zone in Bali allows us to price your collection saving the 40% import tax all others have to pay.
Expect a five-to-one margin from our prices to Retail.
Examples of our prices below.
MOQ – Minimum Order Quantities
Bulk PO's – 300 units or 150 sets, 30 per design, three per size & colour.
For example, ten designs across several colours or prints min 3 units per size & colour. 
Our invoice value for 300 swimwear pieces (or 150 bikini sets) will be less than any other Bali Swim supplier will offer you for only 200 units.
Note
As long as your order is close to our minimum, we try to be as flexible as possible.
Selecting the correct fabric in the right colour & texture is going to be the most critical decision you make. Its therefore essential to go over your fabric choices carefully. You will notice some of the colours we hold in stock & some have to be imported. We are always here to go over the fabrics with you individually explaining their textures & attributes.
Should you need, reach out to our team via the WA or email with any question about your fabric selection.
Grow Organically
Being able to select your fabrics at a moments notice means being able to order tops ups as & when you need them, no need to wait for fabrics to be imported. We hold 50,000 meters of imported recycled fabrics in stock in the latest trending colours. No delay, fast to market production. 4 weeks from PO ready for dispatch
Grow your business organically & Skyrocket your sales by placing smaller orders every few months.
Every article of swimwear is stitched using speciality imported machines that sew each section individually. For example, seamless, reversible, or double-sided styles are all sewn using the machine that was built for just that task.
We create your custom patterns digitally using 2D AutoCAD software. This is a much more accurate way of working compared to traditional paper patterns.
Our ready to go designs have all been made from the latest on-trend best-sellers booking early 2022. The main purpose of this page is to get offer you the chance to select your designs direct from our Catalogue, make some samples or move directly to bulk order PO's.
Wanna see all the styles in this catalogue on the models? Check out our latest video, shot in Bali in Sept this year.
LATEST UPDATE!
We have an all-new collection of ready to go designs being coming out in late Jan 2022. If interested then send an email & add "I'M WAITING FOR THE NEW COLLECTION"  in the header & we will get that sent to you as soon as it's available.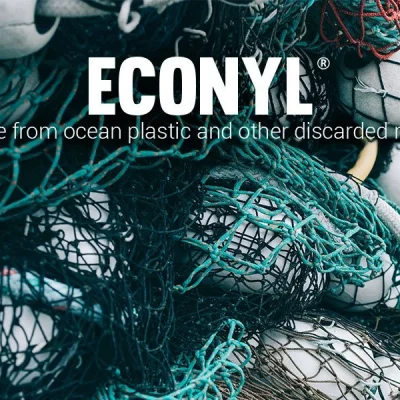 Our aim is to reduce our carbon footprint to a minimum by using recycled fibres in our fabrics. Our environmentally-friendly fabrics are made primarily using reclaimed fishing nets & plastic bottles from ocean waste, producing fabrics that are not only sustainable but endlessly regenerated. 
The sale of brands that utilize 100% recycled materials is expected to double year on year for the foreseeable future as consumers seek out a eco conscious, carbon-neutral future.
To make sure our sizes fit your target audience, check out our International Body Size Guide
We size & grade to International body sizes. Please do check the link below to ensure that our sizes match yours.
For some locations our size Medium is considered a size Small. We can easily grade up or down a full or half a size on request.
From start to finish we've helped hundreds of brands launch their own environmentally sustainable swimwear business. With any of our packs in hand, you'll not only know just how high our quality is but also be 100% clear on how we grade & fit.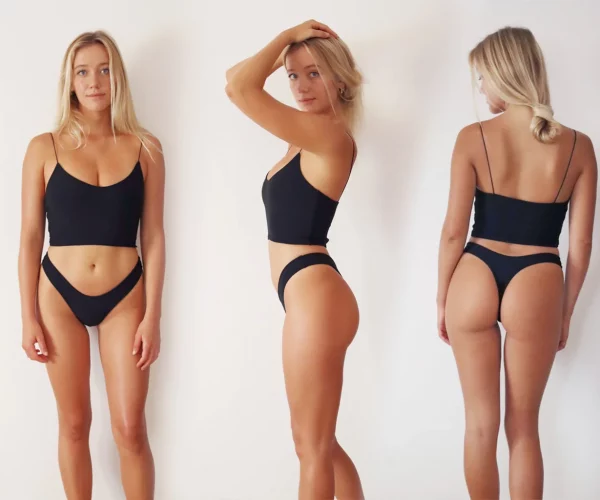 Being able to see your collection fitted on a perfect size small prior to dispatch could be the best investment you ever made. See your styles fitted in real-time allows us to fix any last minute nitty-gritty issues before dispatch. 
$85 USD for a 30 min fitting with your merchant on hand.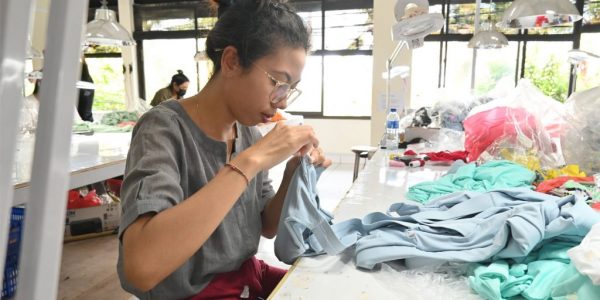 Even we check every article through three layers of QC, it's still possible tiny issues can slip past. Therefore, we recommend requesting independent QC to come & check one last time for all bulk orders. Cost wise its not expensive & can save thousands should any issue be found.
We most commonly use Rebecca Jane, the designer for Victoria's Secret who runs a team of specialist QC. She only reports to you.
Take A Peek Inside our Studio