Premium Quality Imported Swimwear Fabrics
Swimwear Bali, a division of King Trading, owns the only tax-free licence in Bali to import fabrics for the export of clothing, saving approximately 35% on landed costs. This allows us to price your swimwear far lower than any other Bali Swim supplier while adding higher-grade recycled imported fabrics.
In the main, we import fabrics from REPREVE® in the US & Carvico® & ECONYL® in Italy, constructed using certified recycled yarns salvaged from discarded fishing nets, plastic bottles or post-consumer waste.
Read more on our Tax-Free Status.
Our most selected fabric for plain colours is Reclaim Prime & for digital prints REPREVE® Hawaii. We import fabrics from known suppliers & blend our own, such as Reclaim Prime, Eco-Pucker, Eco-Ruched, Laser Knit, Generic Lurex & Eco-Sparkle.
We add XTRA LIFE™ Lycra or Spandex to ensure our swimwear fits like a second skin offering superb body-enhancing properties.
We consider fabric selection one of the most important decisions you will make. Always best to check the colours we hold in stock in each fabric, as working with our stock colours will save you weeks or more in your production timeline. With no MOQ when selecting stock colours, it allows you to add more colours to your collection than if you requested colours to be imported. They come in 70m lots & must be used up entirely in your bulk PO. 
One roll produces, on average, 100 Bikini sets (100 tops & 100 bottoms)
Fabrics marked with the ♻️ symbol are recycled.

We add branded Fabric Hangtags to each article corresponding to the fabrics used in the production.

We use Eco-friendly dyes from Huntsman or Dystar.

Swimwear fabrics sold locally in Bali are of lower quality, with colours often running out, meaning the colours you sample with may be unavailable for your production order.
To assist you in your fabric selection, we have assembled a fabric swatch pack with one real fabric swatch of each fabric on our website. With any pack to hand, you'll be able to feel their softness & textures & select your colours more clearly using the corresponding laser copy colour cards.
USD 65.00 DHL to your door.
Buy a Fabric Pack
We keep 85 trending colours in stock, some 50,000 meters in total, the largest stock of imported swimwear fabrics in Bali, allowing us to cut your order as soon as your PO is finalized & deposit paid.
Requesting Fabrics to be Imported
Should your desired colours be out of stock, we import them in. Fabrics arrive in rolls, 70m per colour & produce, on average, 200 Bikinis or 100 sets.
Please note that requesting we dye colours takes longer than print fabric requests. 
Contact us if you want a particular colour imported or add some prints, and we'll check the required timeline.
Most print requests are handled overseas digitally using Italian MS digital print machines due to the colour saturation being far superior & the fabric being much softer than anything printed in Bali.
Once you have paid your deposit for your bulk order, if your colours are in stock, we will send you, on request, a swatch of each colour free of charge.
TAKE NOTE
The colours on our website & colour cards are the closest to actual fabric colours. In rare cases, some colours may differ from what you see.
Our fabrics are all certified eco-friendly by GRS or U Trust, the global standard for customer confidence, sourced from the US and Italy and produced from reclaimed fishing nets and plastic bottles.
As well as reducing ocean pollution and landfill waste, they also reduce carbon emissions by as much as 80%.
Dyes
Dyes are supplied by Huntsman in the US or Dystar in Germany, Eco-Friendly, certified by OEKO-TEX® STANDARD 100
All water used in the dying process is purified before disposal.
Branded Hangtags
We attached the free-of-charge branded fabric hangtags showing each fabric's attributes corresponding to the Swimwear fabrics you requested for your production order.
Colour fastness
When choosing your colours, please refer to the colour fastness chart below the colour card. Colours marked as 4 or more may be used when adding more than one colour to a design. Colours marked under 4, may bleed from one colour to the next.
In extreme cases, such as over-chlorinated pools, colours may fade or bleed.
Our most popular plain dyed fabric
Use fabric reference KT-RC-001
78% Recycled Nylon + 22% Spandex – 200 Gsm
Virtually identical in structure & hand feel to Vita by Carvico
UPF 50 protection – 4-ways stretch, moisture-wicking & pilling resistance properties
A fabulous fabric with a metallic shimmer
66% Recycled Nylon + 26% Metallic (Silver) + 8% Spandex Thread
Use fabric reference KT-RH-009
86% Recycled REPREVE® Nylon + 14% Elastane – 210 Gsm
Offering a super soft hand feel + Chlorine Resistant & UPF 50+ Properties
Use fabric reference KT-RP-010
78% Recycled Polyester + 22% Xtra Life Lycra- 190 Gsm
Suitable for sublimation print. Chlorine & Suntan Oil Resistant
Locally Sourced Swimwear Fabric
Using locally sourced fabrics, you may find that the colours you selected for your samples when it comes to your bulk order are out of stock, making delays in production inevitable. The fabrics listed below do not have any MOQ. As long as they are in stock, we purchase according to the fabric required to produce your PO.
Nylon Spandex Matte (click)
Nylon Spandex Shinny (click)
Crinkle Hunza (click)
Nylon Spandex Matte (click)
80% Nylon + 20% Spandex – 200gsm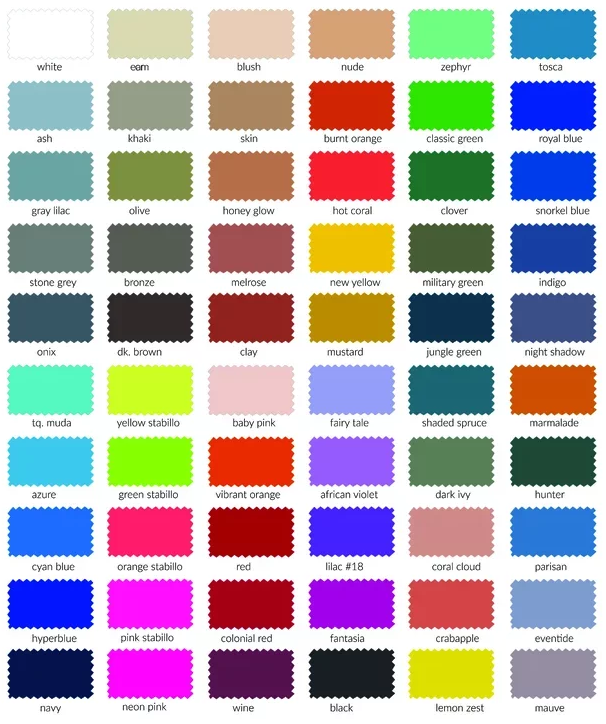 Nylon Spandex Shinny (click)
Crinkle Hunza (click)
A great textured recycled ribbed fabric.
92% Recycled Nylon + 8% Spandex – 200 gsm
A suitable alternative to Bristol Rib by Carvico


A wavy textured swimwear fabric
93% Nylon + 7% Xtra Life Lycra – 270 gsm
A Bi-elastic fabric with a 2-way stretch
Colours in stock will not be continued when finished
90% Nylon + 10% Xtra life Lycra Weight: 290 gsm
UV & Chlorine resistant + Super soft hand feel
A high grade textured Nylon with amazing body hugging properties