Luxe Recycled Swimwear Fabrics
Selecting the right fabric to produce your designs in will be the most important decision you make. As some fabrics & colours are always kept in stock & some have to be imported, adding weeks or more to your timeline, please take careful note of the timelines & qualities when selecting your colours.
To assist you in selecting the best fabrics for you, we have assembled a fabric swatch pack with one real fabric swatch of each fabric below for $65, which inc DHL to your door. With any pack to hand, you'll be able to feel their softness & textures & be able to select your colours more clearly using the corresponding colour cards.
There are two sections below. One shows all of the higher grade fabrics & colours we import, mostly all recycled in either plain dye or used for printing purposes & one that lists all the fabrics locally found in Bali of a lower grade, normally referred to as Bali swim fabrics.
Notes
Any fabrics not in our stocks can be imported. We import all fabrics, plain or print, using our tax-free license, saving 35% on costs. Read more on our Tax-Free Status.
Fabrics marked with the ♻️ symbol are recycled.
We add branded Fabric Hangtags to each article corresponding to the fabrics used in the production.
We use Eco-friendly dyes from Huntsman or Dystar.
Locally sourced Bali fabrics can often run out of colours meaning when it comes to production, you may have a lengthy wait for them to arrive by sea from China.
Premium Quality Imported Swimwear Fabrics
Our imported fabrics are purchased from REPREVE® in the US, Carvico® & ECONYL® in Italy & some high-grade blends we produce, allowing us to dye & print much faster than waiting for a delivery from Carvico®.
Reclaim Prime is the most requested for plain colours & Hawaii for digital prints.
All suppliers add XTRA LIFE™ Lycra or Spandex to add stretch to the fabrics & are produced using yarns up-cycled from either discarded fishing nets, plastic bottles or post-consumer waste.
We offer the largest range of imported swimwear fabrics in Bali, including over 50,000m of recycled Italian and American fabrics in stock in 85 colours allowing you to select colours as & when you need them & for us to be able to cut your orders the day after we receive your PO, not having to wait weeks for fabrics to be imported. Also, we offer some of our own unique blends, such as Reclaim Prime, Pucker, Ruched, Eco Laser Knit and Generic Lurex. 
If your desired colours are not in our stock, we import them in rolls in 70m lots per colour or print. Depending on the supplier will depend on the timelines required. Usually, allow five weeks to import plain dyed or printed fabrics. In some cases, Carvico takes two months to supply colours out of their stocks.
The vast amount of prints we handle overseas digitally on Nylon as the print quality is far softer & superior to anything printed in Bali.
78% Recycled Nylon + 22% Elastane 200 gsm
Versatile, elegant, soft & breathable
Carvico's most popular plain dyed fabric
78% Recycled ECONYL® Nylon + 22% Xtra Life Lycra 190 gsm
Soft & breathable. Salt water & Chlorine resistant.
A fabulous fabric with a metallic shimmer
75% Recycled Nylon + 15% Spandex + 10% Metallic Silver Thread – 180 gsm
A recycled Lurex with spectacular body shaping properties.
Superior stretch + PF 50+
Most requested Shiny Fabric
80% Nylon + 20% Xtra Life Lycra – 190 gsm
A glossy charmeuse  with luxe body-enhancing properties
Italian Carvico® Pantelleria ♻️
A towel like textured fabric
85% Recycled ECONYL® Nylon + 15% Xtra Life Lycra – 210 gsm
Similar in hand feel to baby terry.
Colours in stock will not be continued when finished
92% Recycled ECONYL® Nylon + 8% Xtra Life Lycra – 200 gsm
A textured ribbed fabric with good breathable properties
Colours in stock will not be continued when finished
65% Recycled Nylon + 12% Recycled Polyester + 23% Spandex = 250 gsm
Locally Sourced Swimwear Fabric
Using locally sourced fabrics, you may find that the colours you selected for your samples when it comes to your bulk order are out of stock, making delays in production inevitable. The fabrics listed below do not have any MOQ. As long as they are in stock, we purchase according to the fabric required to produce your PO.
Nylon Spandex Matte (click)
Nylon Spandex Shinny (click)
Crinkle Hunza (click)
Nylon Spandex Matte (click)
80% Nylon + 20% Spandex – 200gsm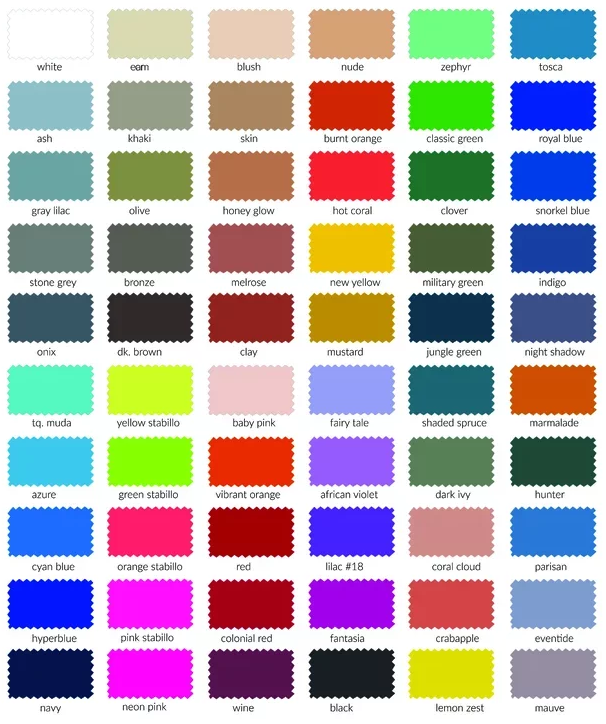 Nylon Spandex Shinny (click)
Crinkle Hunza (click)
A great textured recycled ribbed fabric.
92% Recycled Nylon + 8% Spandex – 200 gsm
A suitable alternative to Bristol Rib by Carvico


A wavy textured swimwear fabric
93% Nylon + 7% Xtra Life Lycra – 270 gsm
A Bi-elastic fabric with a 2-way stretch
Colours in stock will not be continued when finished
90% Nylon + 10% Xtra life Lycra Weight: 290 gsm
UV & Chlorine resistant + Super soft hand feel
A high grade textured Nylon with amazing body hugging properties