A phrase used frequently in the apparel industry is "Branding is everything".
Adding your brand logo to your designs brings a touch of 'bling' & style to your collection. For example, black swimwear with gold or rose gold metalwork sells exceptionally well.
We only use premium quality manufacturers of plastic, resin & metal accessories to ensure there are never any issues with breaking, cracking rusting or colour tarnish.
An excellent example of a simple but extremely effective logo and brand is Nike's "Just Do It" and their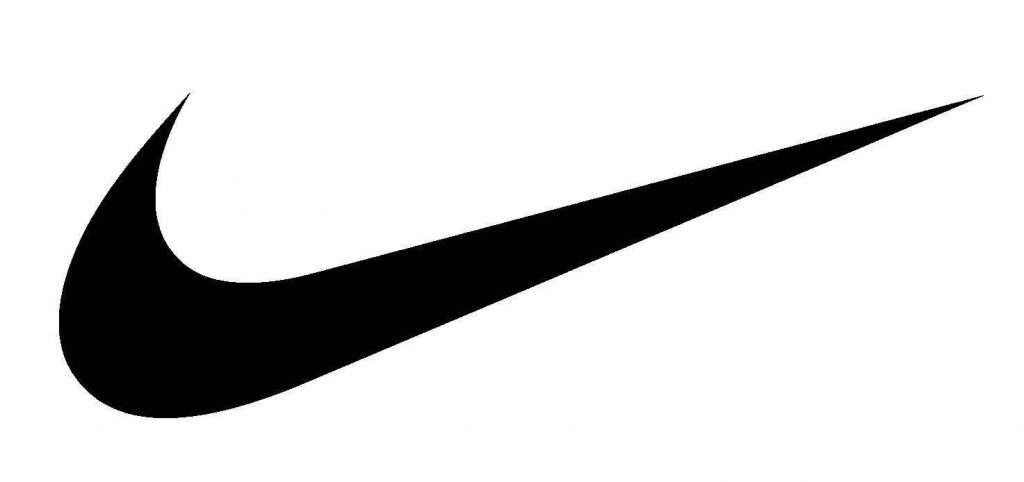 Notes on Ordering Custom accessories
We require 3 weeks to produce.
Please supply artwork in Vector format (EPS, PDF, CDR, JPEG) in high resolution (300 dpi).
Our estimate prices inc non branded accessories. 
Custom branded accessories are invoiced separately.
Most accessories not displayed on our website can be located on Alibaba.com
Our accessory suppliers also supply 

Triangl

, 

Lululemon

 & 

Frankies Bikinis

.
Once you have decided on your accessories, for example, heat-press, washing instructions, metal clips, hygienic liners packaging etc., then add these to our Tick-Box form & email back to us.
We then mock up your designs adding any art work & logos for your approval start.
Need some assistance with your artwork?
We are here to help
One heat press is included in your price. Additional presses are chargeable.
Samples are heat pressed in-house in either black or white via a small heat press machine for your approval of Logo, layout & size only.
We produce overseas for any Bulk PO's using a higher-grade machine available in any colour. Will not flake, crack or peel under normal conditions
For reversible styles, we add a cutaway satin label sewn in.
As a rule, all swimwear is now branded via a Heat-Press instead of fabric labels, unless you're requesting reversible styles, in which case, we add a cutaway satin label sewn in.

Samples – no minimum order
Production – 300 pieces
One Heat-Press is inc. in your est. price.

Take Note
Before getting started on your bulk order, we require your accessories & heat press in our hands. As the time required to process can be several weeks, we request to handle it as a priority.
Most of our regular clients pre-order in advance.

Samples are branded in-house in either black or white via a small heat press for your approval of logo, layout & size only. We produce overseas using a higher-grade machine for production orders, available in any colour on request.
We produce metal accessories using high-grade zinc alloys, which we electroplate to ensure they never pit or rust and always retain their luster and shine. If you choose your metal accessories from our stock, there is no minimum order quantity, and they are included in the price.
If you desire to add your brand logo to any metal accessory, for example, a bikini bra strap clip, the minimum order quantity is 1,000 pieces per design, colour & artwork, costing approximately 50 cents. 
For any unused accessories from your production PO, we suggest requesting them to be returned to you unless you have another PO planned.
We brand lots of metal for our clients in many shapes & forms, adding originality to any style. Custom branding costs USD 170 to create a mould & we need to check if your request is possible.
We offer five colours: Black, Silver, Gold, Rose Gold & Gun Metal.
Most customers request we add their brand name to their liners. You can either provide your own artwork or approve ours.
MOQ – 100pcs

Note
Liners have a thin layer of soft gel glue to one side to allow them to stay on the garment. Do not store your articles next to a heat source, as the gel may get sticky & remain on the fabric after removal.
Hygienic liners are added to the inside of each bikini bottom or one-piece.
They come in either clear plastic or light brown recycled paper.
Notes
Brazilian bikini bottoms require a long thin liner.
Please store your swimwear in a cool, dry location as heat such as a radiator may soften the liner's glue.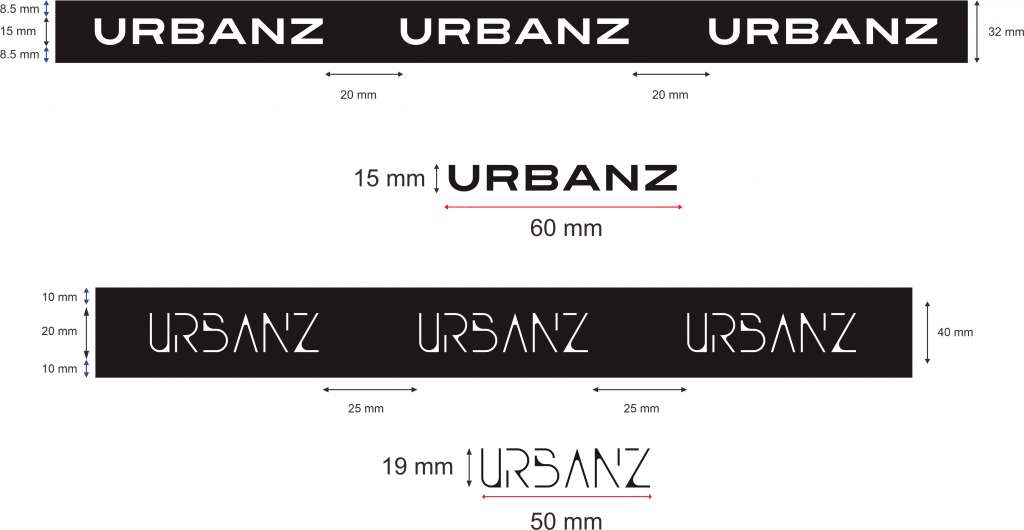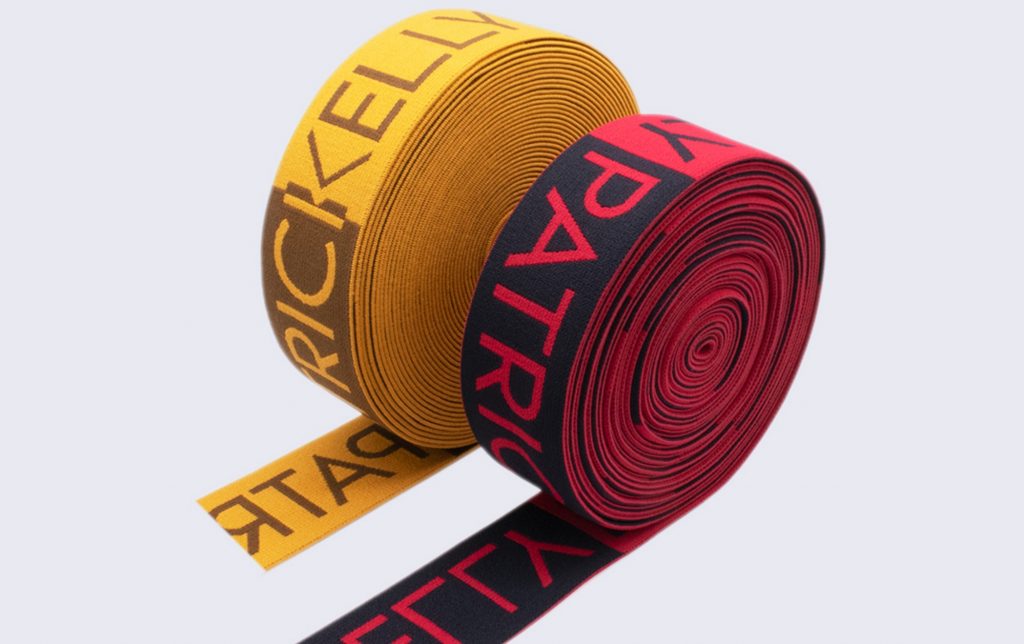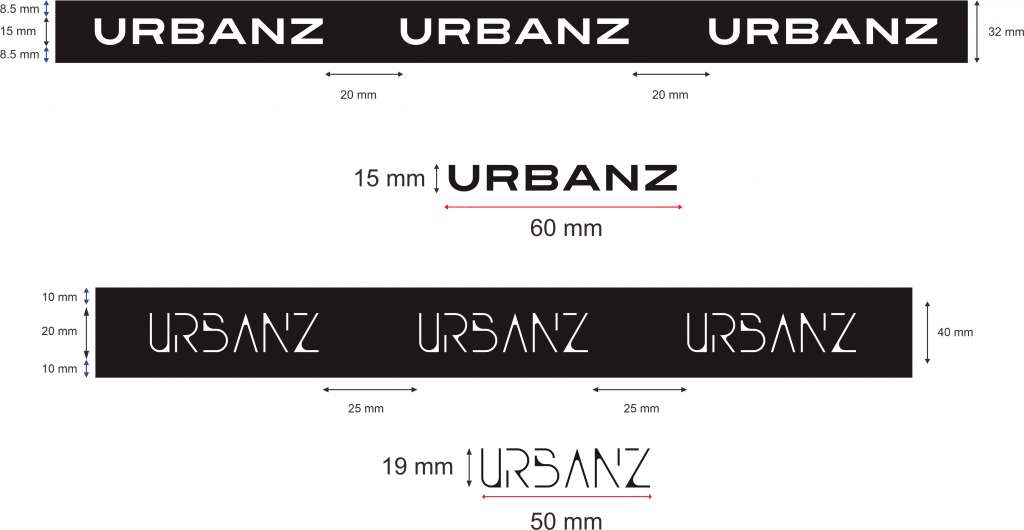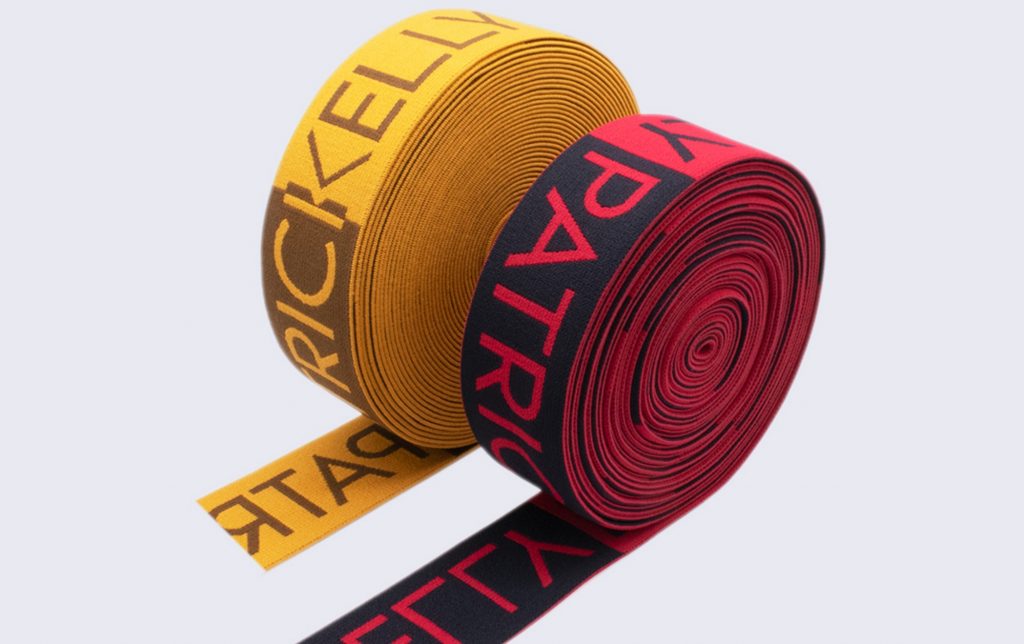 MOQ 500 meters per artwork in two colours.
Price $1.80 per meter
We add black or white elastic under the bust & around the waist & cover with fabric or replace with computer knitted Jacquard to make your brand name stand out. A great marketing addition to any sports top or leggings
We require a technical drawing as the example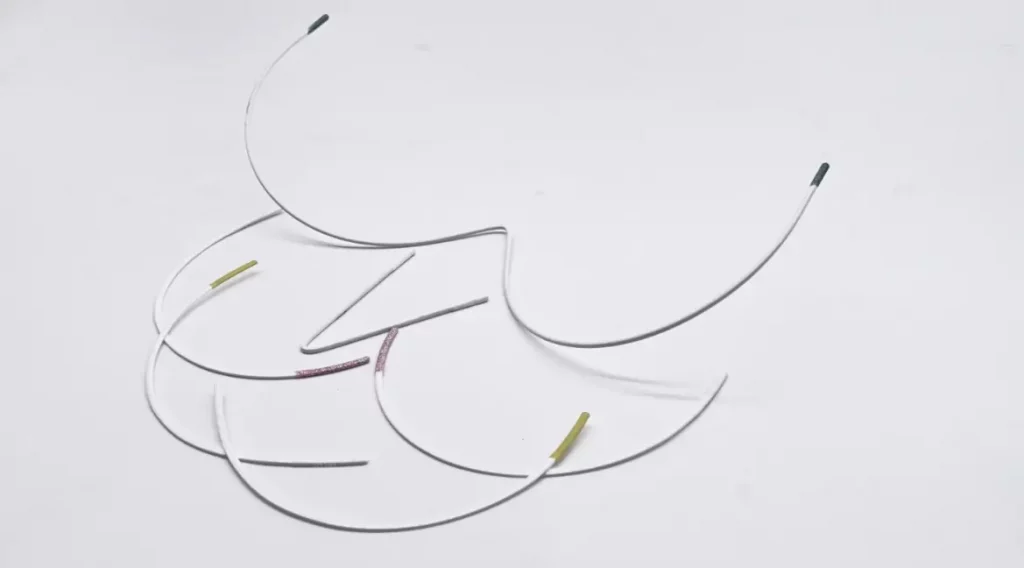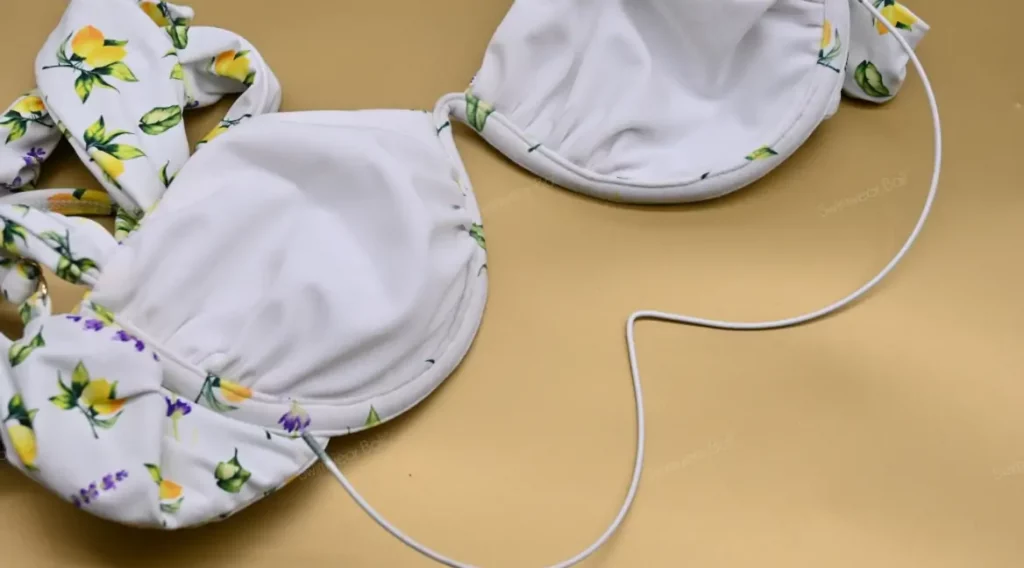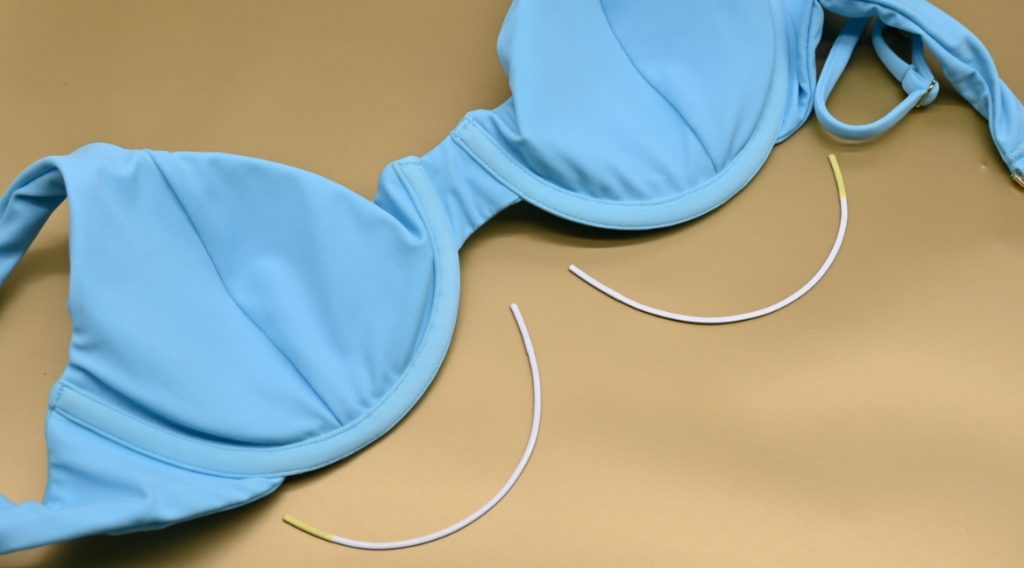 These can be added to certain styles.
Price per set USD 2.00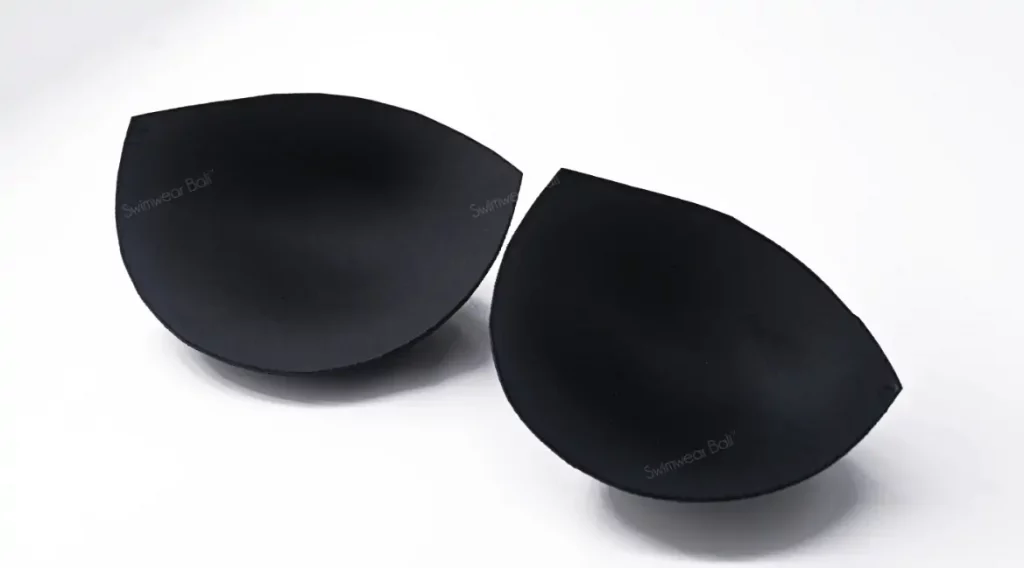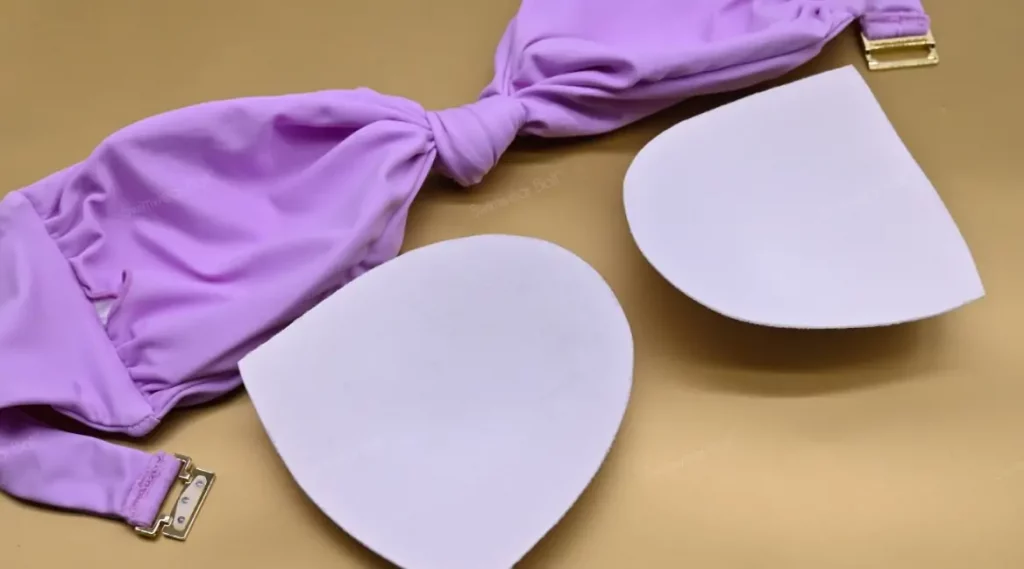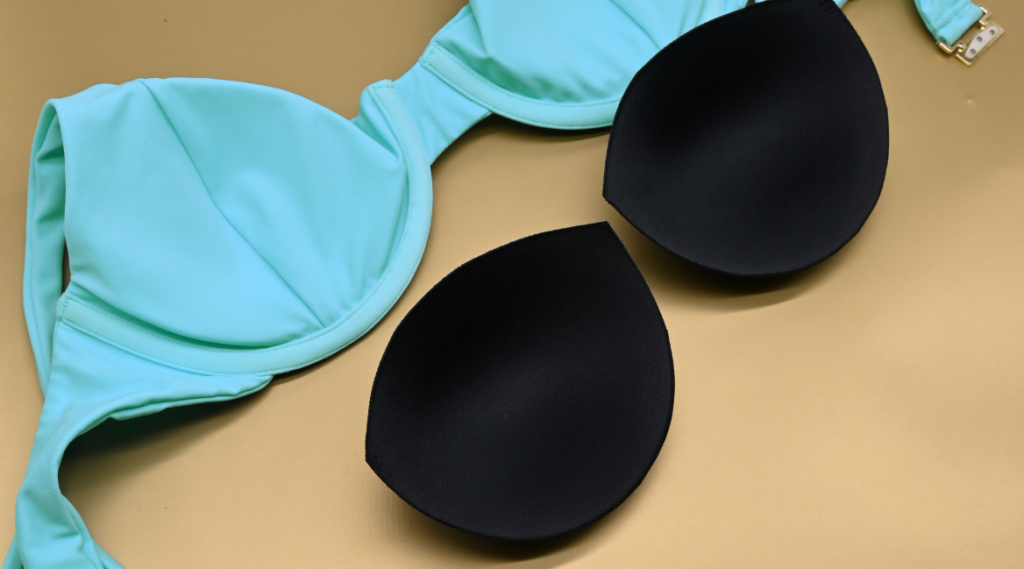 These can be added either sewn-in or as removable padding to certain styles.
Price per set USD 2.00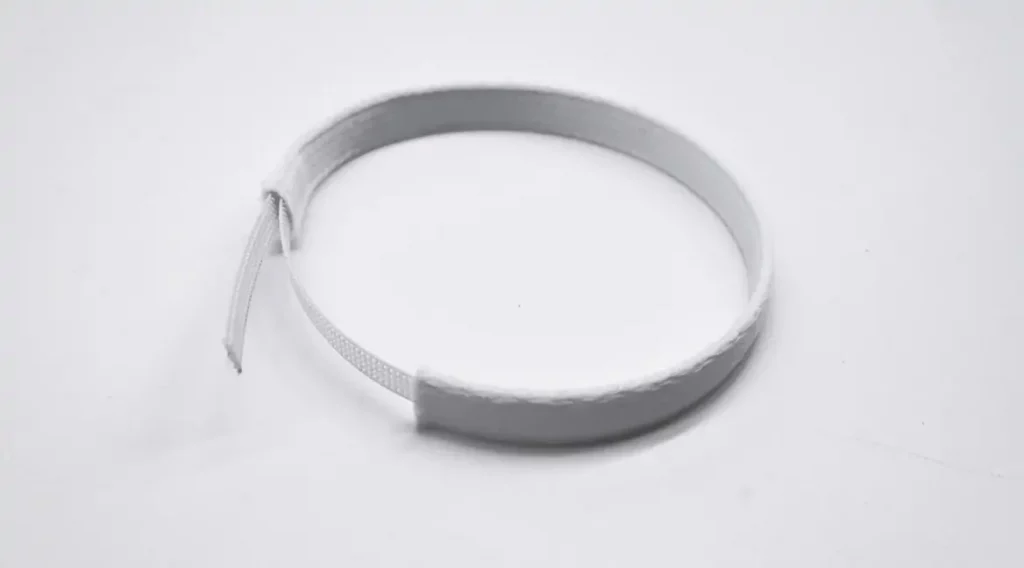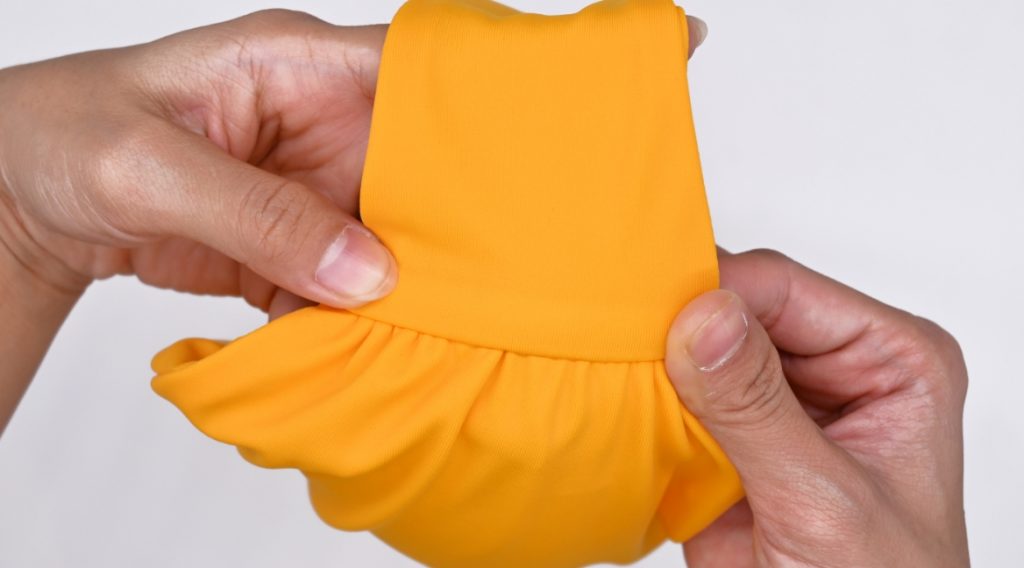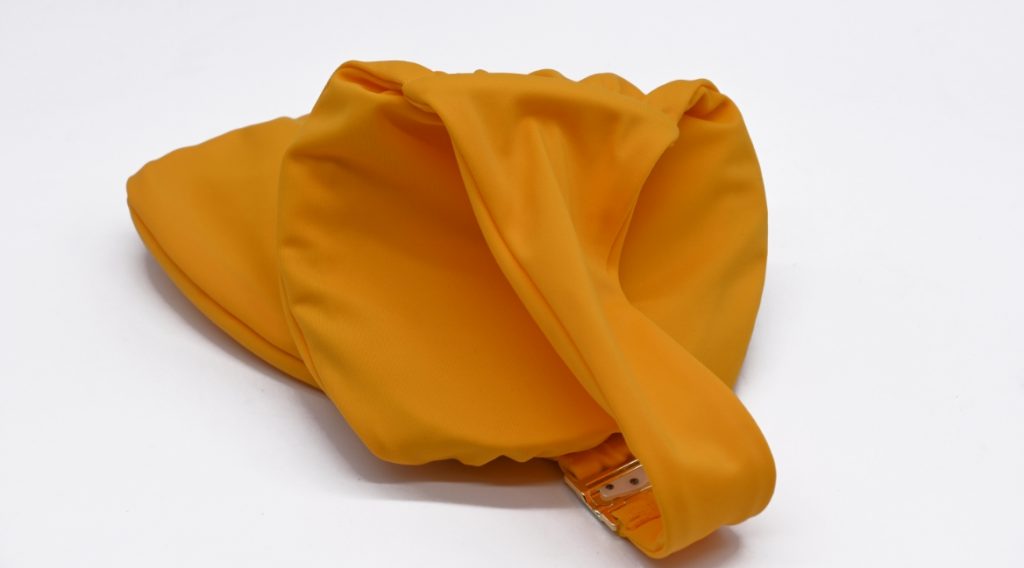 These can be added to certain styles.
Price per set USD 2.00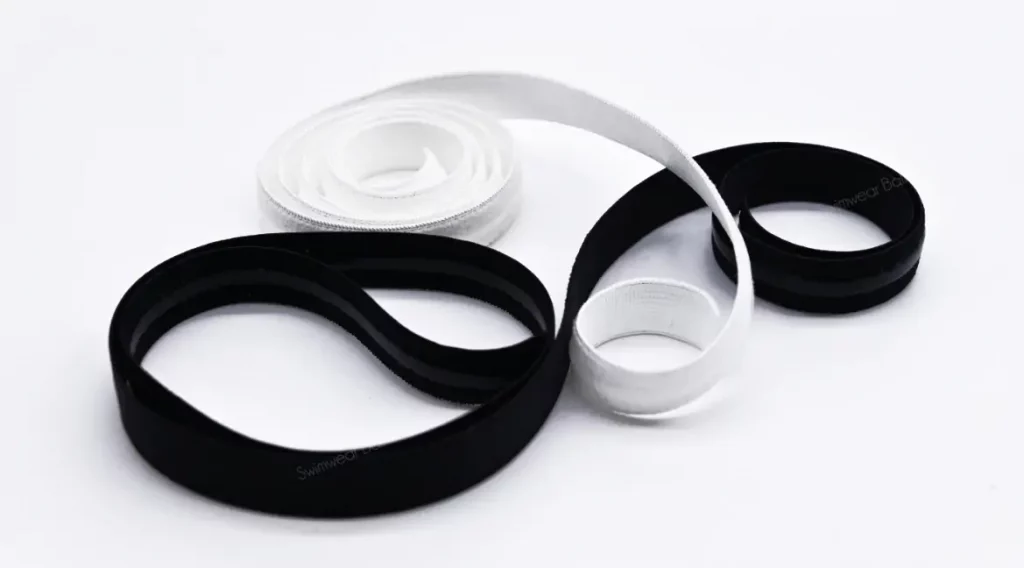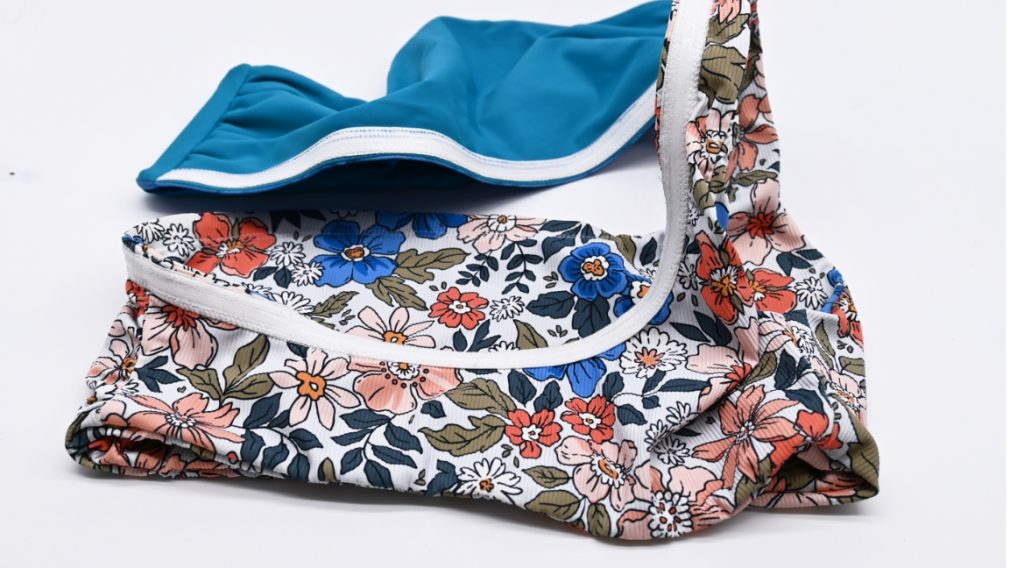 Available in either elasticated black or white.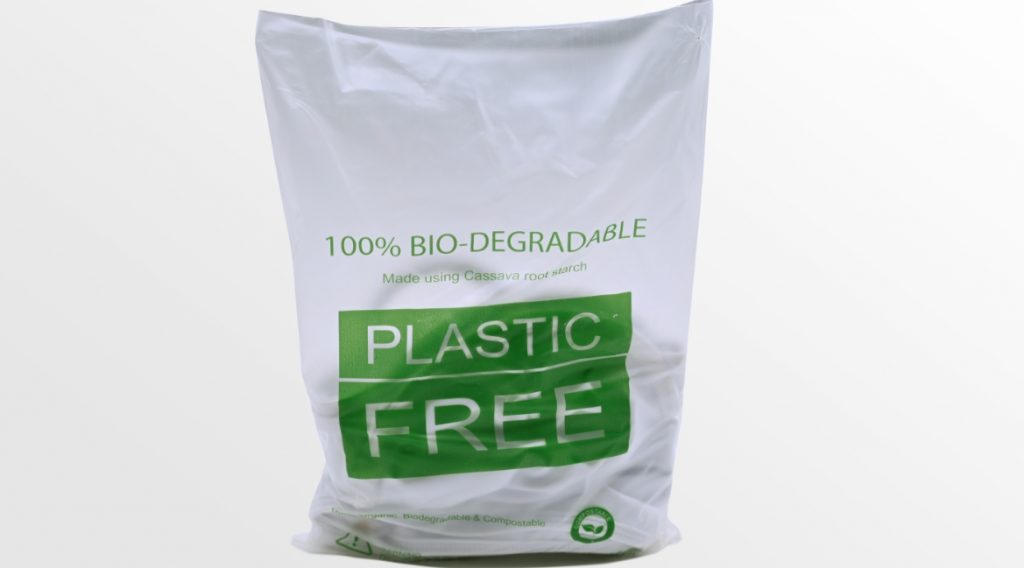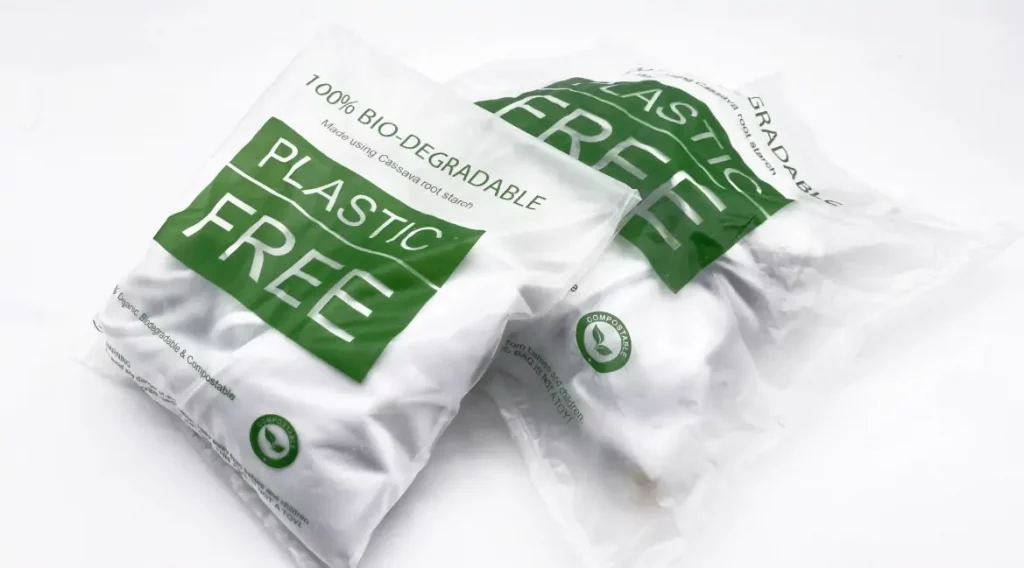 Avani bags are produced in Bali made from Cassava starch.
Being organic will decay in a few days in any landfill or compost.

Custom branding options are available on request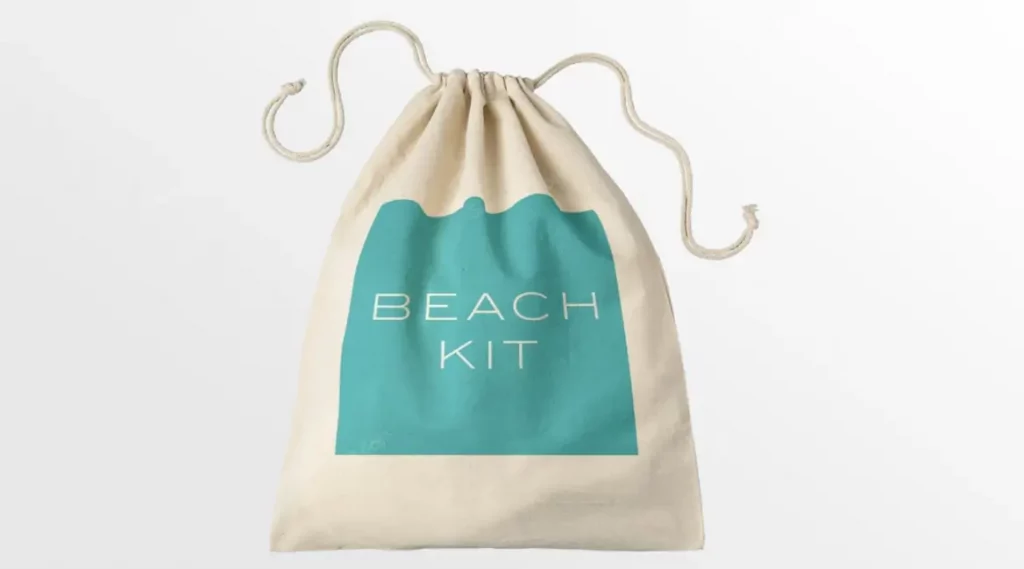 MOQ 300 pieces per artwork in up to two colours.
Price $1.50 per piece.
We print any layout on one side in one colour.
22 X 26 cm USD 1.50
25 X 35 cm USD 1.80
Custom sizes, request prices.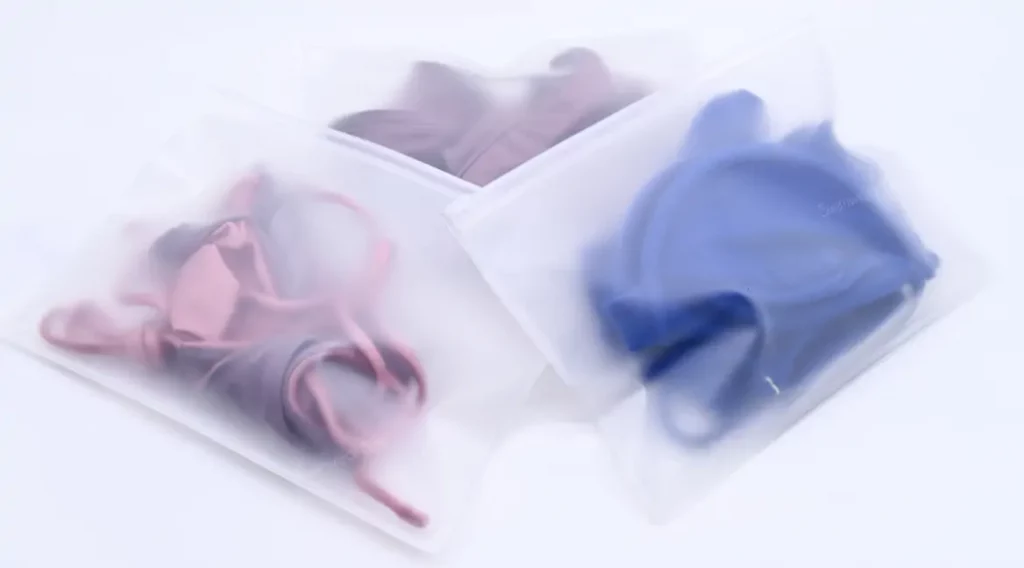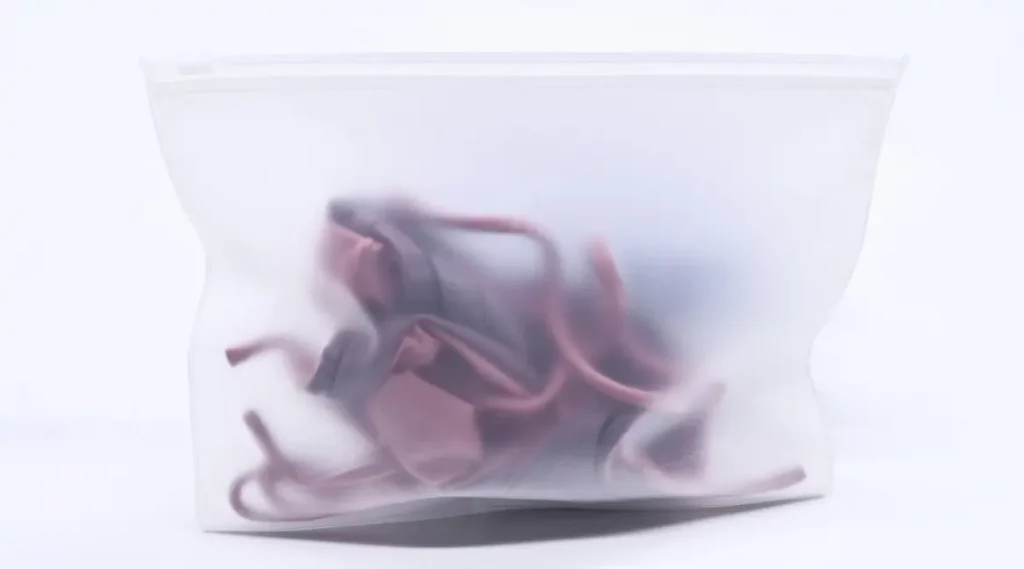 MOQ 1000 pieces per artwork in two colours.
20 X 17 cm USD  1.30
19 X 26 cm USD 1.50
Available frosted or clear.
These bags are produced using an organic additive called EcoPure®, which causes the plastic to biodegrade through a series of chemical and biological processes in any landfill over a year.
Price inc your Logo & layout printed one side in one colour.